POLAR LIGHTS

These three lighting fixtures demonstrate the hidden optical principle of light polarization. The entirely colorless shades are made of transparent plastic film sandwiched between sheets of polarizers. The bold colors exhibited are the result of light rays filtered by the layers of the lamp shade.

polarizing sheets, coated stainless steel, various plastic materials

Polar Light 1:

In this lamp, the colors are achieved using a crumpled plain cellophane wrapping sheet.
The cellophane is placed between the the two cones so that the colors appear only where the cones overlap.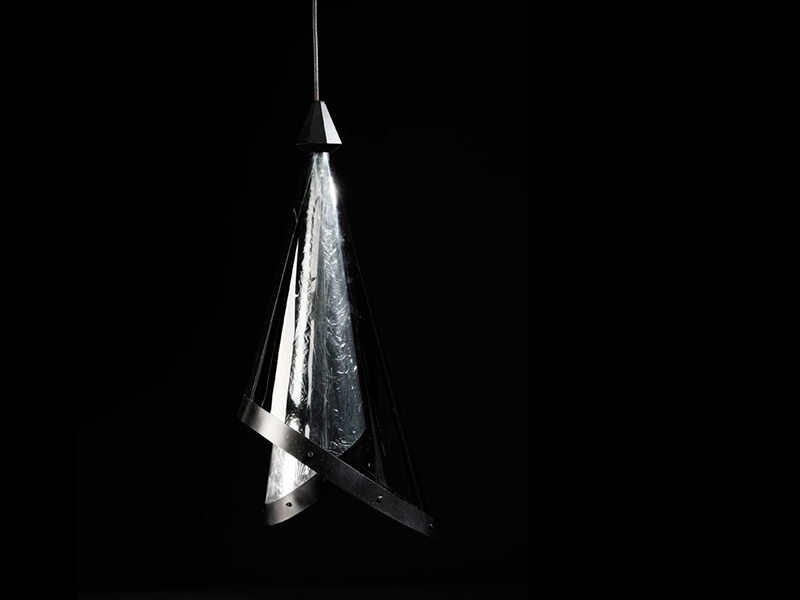 Polar Light 2:

Here the coloration results from using an adhesive layer of polypropylene. The adhesive both connects the two polarizing sheets and creates the colorful effect.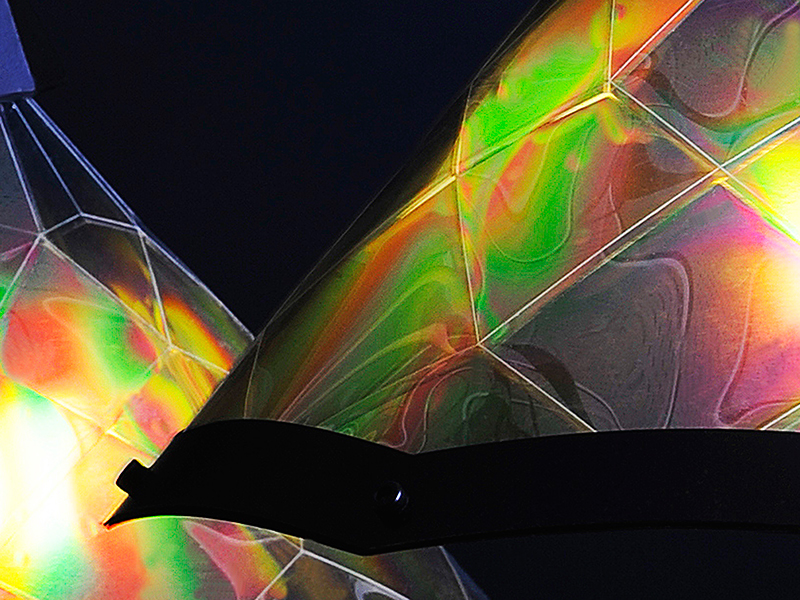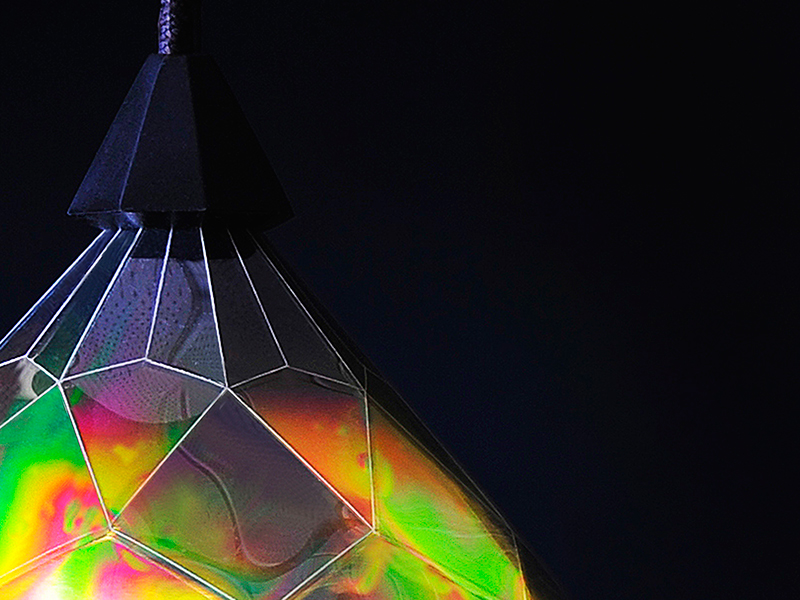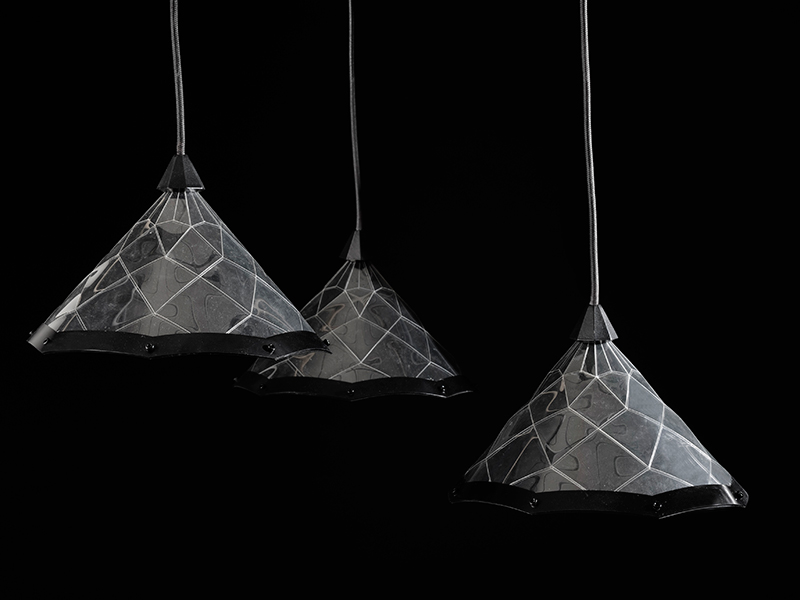 Polar Light 3:

The colors are emitted by layering plain duct tape in random patterns. This demonstrates the effect generated by layering multiple sheets of plastic. The black border is in fact a third layer of polarizer, placed so that it blocks the polarized light, hence appearing completely dark.


---


© COPYRIGHT ELINOR PORTNOY 2021. ALL RIGHTs RESERVED